Visit Franklin Pierce
There's no substitute for a campus visit – whether in-person or virtual. Our admissions team is ready to show you around and field your questions. We think you'll find that Franklin Pierce is the place for you.
---
Choose the right visit for you
Visiting our Rindge campus lets you experience Pierce programs, place, and people firsthand. But knowing campus visits aren't always feasible, we've created a range of visit options.
If you choose an in-person visit to Rindge, you'll get a personalized student-led tour of our 1,200-acre campus nestled between Pearly Pond and Mount Monadnock. You'll see first year residence halls, dining facilities, the Bubble, the Marlin Fitzwater Center for Communication, and other locations that are meaningful to you.
If you choose a 360° virtual tour, you'll be able to virtually walk across campus and get an online view of campus landmarks.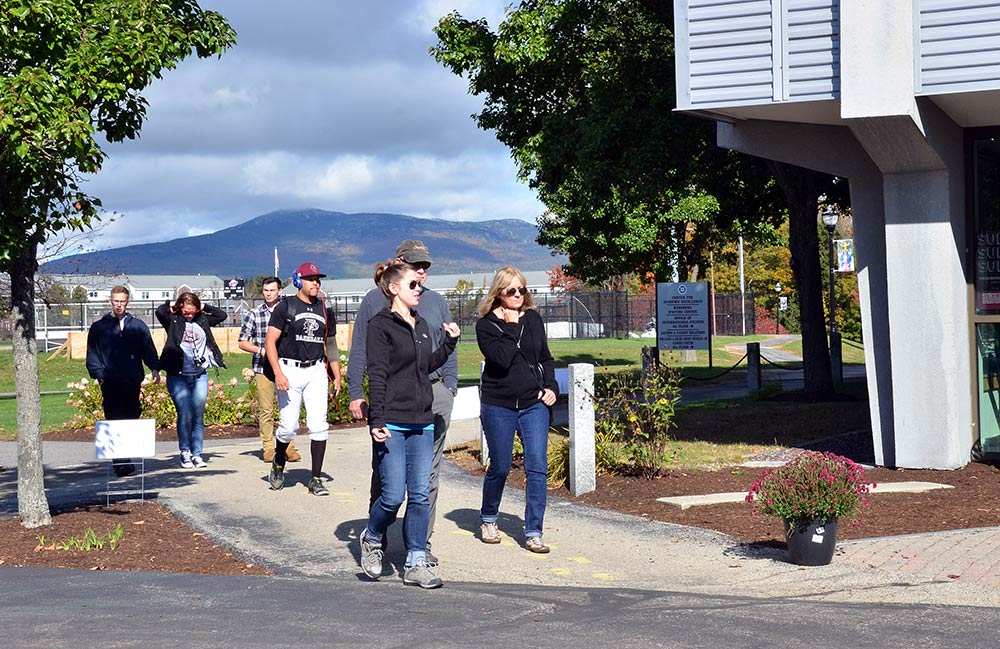 Mount Monadnock Webcam
Our Rindge campus is nestled at the base of Mount Monadnock – a 3,165 foot peak that's the nation's most climbed mountain.
See Mount Monadnock
Contact Our Admissions Team