Visit Franklin Pierce
There's no substitute for a campus visit—whether that means an in-person tour or a virtual experience. Our admissions team is ready to show you around and field your questions. We think you'll find that Franklin Pierce is the place for you.
Choose the right visit for you
Visiting our Rindge campus lets you experience Pierce programs, place, and people firsthand. But knowing campus visits aren't always feasible, we've created a range of visit options.
If you choose an in-person visit to Rindge, you'll get a guided tour of the 1,200-acre campus. You'll see freshman residence halls, dining facilities, the Bubble, the Marlin Fitzwater Center for Communication, and other locations students say are their favorite spots on campus.
If you choose a student-led virtual visit, you'll get an online view of campus landmarks and facilities. (You also can take a virtual walk across campus via our interactive map.
Mix either or both of these options with virtual information sessions that reveal the student experience, showcase our health science programs, or focus on financial aid.
---
Explore on Your Own
If you haven't already, take a look at our complete list of programs, learn more about residential life, and discover just how affordable a Franklin Pierce education can be in our tuition, fees, and financial aid section.
We've also collected videos on topics students and families ask about most. Check out these YouTube playlists:
Get the lay of the land with our interactive map and guide to buildings and landmarks at Rindge. Or learn more about our centers:
Finally, be sure to follow Franklin Pierce on Facebook, Instagram, Twitter, LinkedIn, and YouTube.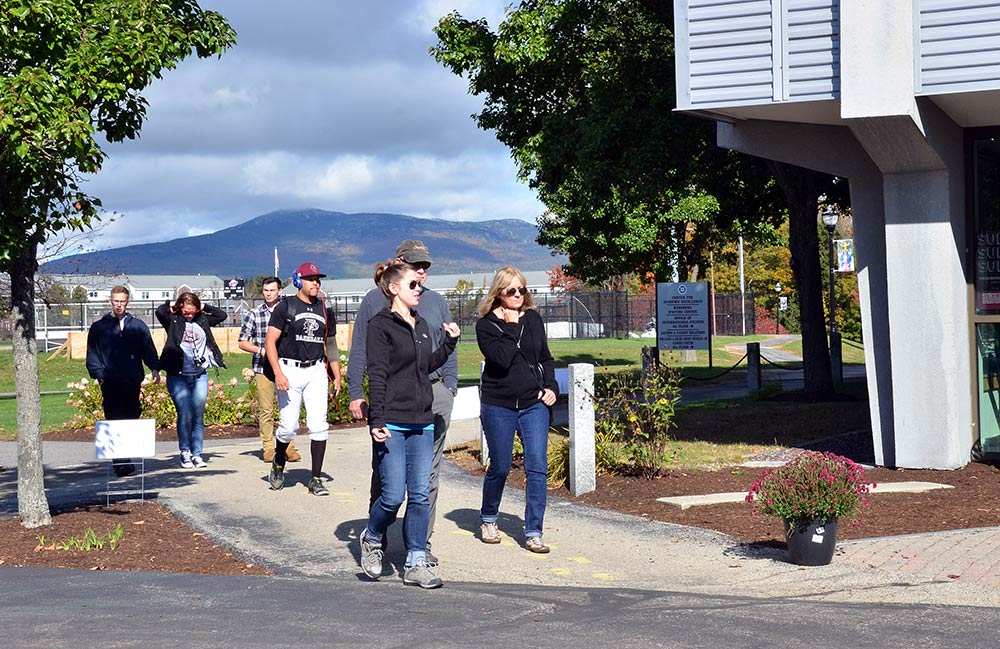 Mount Monadnock Webcam
Our Rindge campus lies between Pearly Pond and Mount Monadnock—a 3,165-foot peak that's the nation's most-climbed mountain.
See Mount Monadnock
Contact Our Admissions Team