Diversity, Equity, and Inclusion
Living the Franklin Pierce Experience means being an active part of a welcoming, inclusive and equitable community of dreamers and doers. Franklin Pierce University's Office of Diversity, Equity, and Inclusion provides resources and guidance to ensure that every member of our community is celebrated in support of their race, gender identity and expression, sexual orientation, religious beliefs, creed, physical handicap, and/or neurodiversity.
The Office of Diversity, Equity, and Inclusion collaborates with departments, individuals and external organizations to foster and promote a respectful, accessible, and inclusive community.
---
Our Core Goals Include:
Preparing students to succeed in a racially diverse, culturally rich and intellectually challenging world;
Supporting diversity in curriculum, pedagogy and practice;
Strengthening diversity recruitment, on-boarding and retention efforts;
Developing a system of metrics to track and assess DEI progress;
Facilitating educational programming and workshops addressing bias, difficult conversations, and racism;
Promoting diversity in the arts, sports, and recreation to enhance community relations; and
Influencing decision-making across our University and in our communities.
Diversity, Equity, and Inclusivity Statement from Our Strategic Plan: Pierce@60

We Believe:
In the intrinsic worth of every person.

In the value of diversity and inclusion.

That our differences ‒ perspectives, experiences, backgrounds ‒ strengthen our community.

That Franklin Pierce University is a place where all are welcome.
We Are Dedicated To:
Embracing every person for who they are and who they wish to become.

Addressing inequality while promoting equity and accessibility.

Fostering a culture of care, respect, and safety within and outside the University.

Nurturing the self-discovery and self-worth of every student.
To support Franklin Pierce's diversity, equity, and inclusion values, please contact diversity@franklinpierce.edu.
---
announcements
Ramadan Mubarak!
Happy Ramadan to our community members celebrating this very important holy month. Ramadan is a month of fasting, a time of self-discipline, self-reflection, and a showing of solidarity with those who are less fortunate. This high holy month also aims to strengthen ones spiritual relationship with Allah.
Members of our community who choose to participate in the fasting may see a change in their energy levels during the day. I encourage all community members to be aware that those observing Ramadan may do so in different ways, depending on their religious convictions, and to be open and understanding.
Community members who require food accommodations should reach out to the Sodexo supervisor on duty in the dining hall.
To learn more about this holy month and to improve your cultural competence, the Times of India has a great article describing Ramadan you can read here.
Additionally, the Muslim Aid foundation also has important information related to Ramadan and the festivals associated with it that can be viewed here.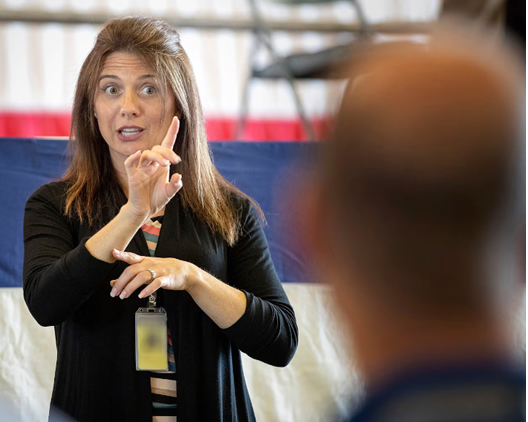 ASL Interpreter Needed
Are you fluent in sign languae? Know someone who is?
Can you use some cash on an as needed basis?
The Diversity, Equity, and Inclusion Office is seeking students who are fluent in sign language to support the work of access and inclusion.
Contact Dr. Pierre Morton to learn more. diversity@franklinpierce.edu.
Performance Date: Thursday, April 6 from 6 - 8 p.m.
An artistic evening of storytelling and informative anecdotes about vaginas and what its like to have one in today's society. AFAB, Trans and Women Identifying Performers! Student, faculty and staff encouraged to audition!
Reading material will be provided, but you are more than welcome to bring your own!
For more information email: jackson19@live.franklinpierce.edu
Tuesday, March 7 at 6:30 p.m.
Paula Curci, Nassau County Poet Laureate
Poet in Residence and Host, Calliope's Corner - The Place Where Poets and Songwriters Meet and What's the Buzz, WRHU-88.7 FM, Radiio Hofstra University in commemoration of Women's History Month
Tuesday, March 28 at 6:30 p.m.
Retia Monte, Poet
Hosy Profuni d'Italia (Essance of Itally), WHIPC - 90.3 FM, Nassau Community College
Author, Tapestry, Poetry and Other Musings (forthcoming, 2023)
Wenesday, March 15 at 6:30 p.m.
Accompanied by Lena Panfilova on piano. Ms. Panfilova is a graduate of the Moscow Conservatory, performing in Russa, across Europe and in America
Wednesday, March 16 at 4:30 p.m.
Rowaida Abdelazis is an award willing journalist who focuses on civil rights and social justice issues. Currently at HuffPost, Rowaida spearheads the coverage of Islamophobia and its intersection with politics, culture, and Gender.
Support diversity, equity, and inclusion at Franklin Pierce by making a donation to the A.L.A.NA (African American, Latin, Asian, Native American) Alumni Promise Fund on Day of Giving. Your donation will allow us to provide programs and services that deliver on the Pierce@60 objective of creating a campus environment that reflects the diversity of the students we serve. Together we can empower students in their educational experience through a curriculum that addresses diversity, equity, and inclusion. And with your support, we will continue to create an environment that acknowledges, respects, and appreciates multiculturalism.
---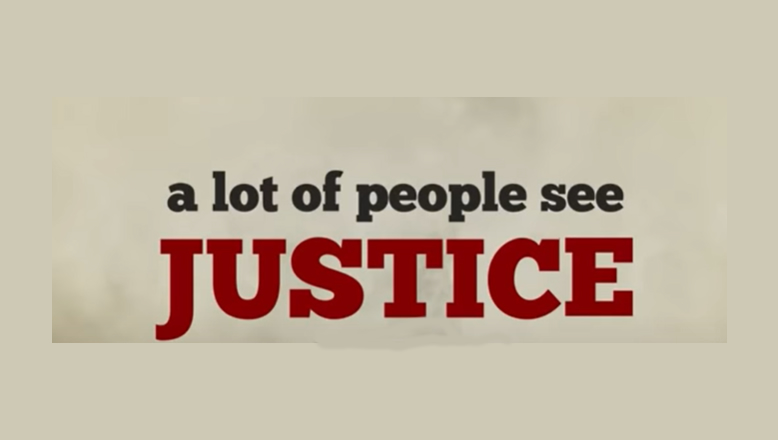 ---